SALT PUZZLES FOR INTERIOR DESIGN
Our predesigned 34 Salt Puzzles pieces allow you to create countless number of designs. We welcome you to have a go on our design link.



Easy installation and reinstallation allowed for creating even new design.

Easy installation and reinstallation allowed for creating even new design.

Thanks to the Salt Puzzles we provide you with a great opportunity of applying modern technique of interior design in your own home.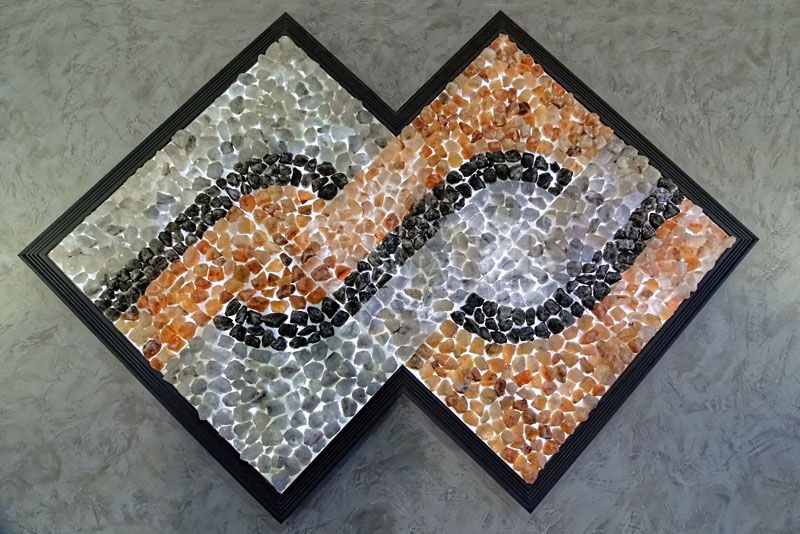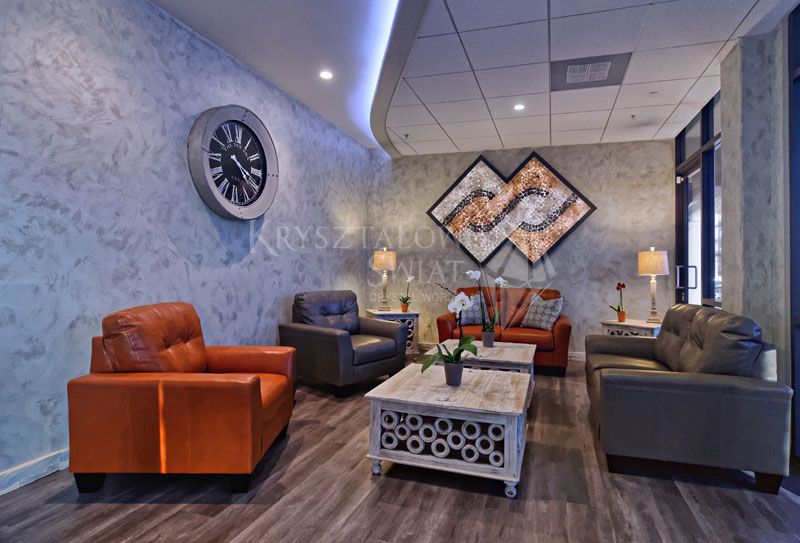 Salt Puzzles features:
Size 50 x 50 cm (20 x 20 in).
Unit weight: 15-17 kg (33-37 lb)
Natural salt colors of orange, white, grey.
Possibility of external and internal illumination.
Easy Instullation.
Enriched air with microelements present in salt
Aiding health of respiratory system
High aesthetic properties.
The product is patented property of "Krysztalowy Swiat&reg"and has attestation.
Salt Puzzles made of Salt from Wieliczka, Klodawa and Bochnia, and also sea salt. Salt Puzzls provide you a new way to add to your interior desig.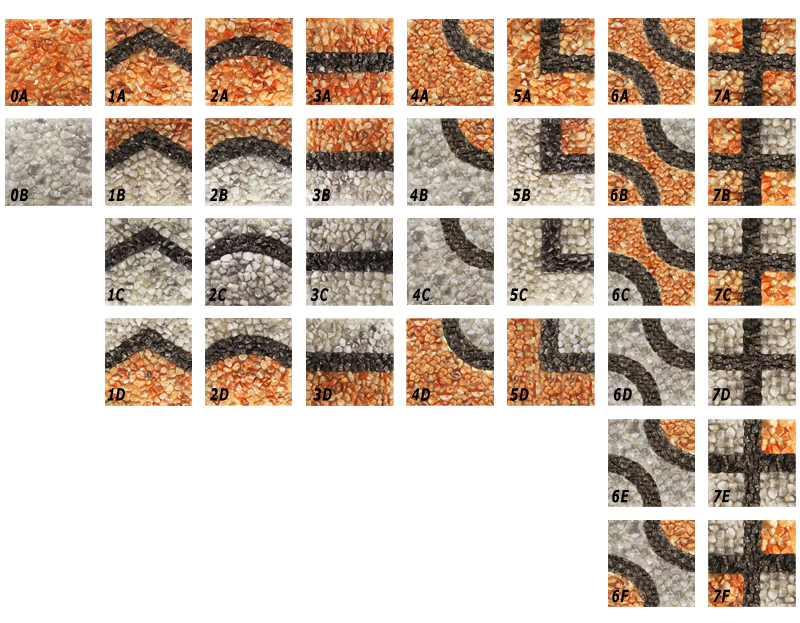 Enter and arrange Your own unique picture of Salt Puzzles.

Healing properties of salt

Many years experience of pulmonologists indicates that Salt Puzzles cures and alleviates many human ailments, giving psychological and physical comfort every single day.

Our products consist of the innumerable microelements indispensable for people's life, such as:

jodine - wich is for proper functioning of thyroid, essential in metabolism,

calcium - strengthens the organism's immunity, alleviates irritation and regulates the functioning of circulatory system.

magnesium - has the positive effect of cardiac and vascular system,

potasium plus sodium - have very beneficial effect on heart and improves skin blood supply,

iron - is the essential component of haemoglobin, improving the blood structure,

selenium - impedes the proces of skin ageing.

Crystaline rock salt is a natural ionizer, efficiently improving quality of air by emmision of negative ions. Negatively ionised allows to improve our phisical condition and supports the treatment of several diseases such as: asthma, things diseases, bronchitis, cardiovascular problems, after heart-attacks states, hypertension, peptic ulcers of stomach and oluodenum, gastitis, psoriasis, skin inflammation, allergies, sensitibilization, various types of neurosis, reduced resistance to stress, exhaustion.








The amount of salt puzzle: 10
Width: 2 m
Height: 2 m





The amount of salt puzzle: 10
Width: 2 m
Height: 2 m





The amount of salt puzzle: 14
Width: 2,83 m
Height: 2,12 m





The amount of salt puzzle: 10
Width: 2 m
Height: 1,5 m





The amount of salt puzzle: 29
Width: 4,95 m
Height: 2,12 m





The amount of salt puzzle: 4
Width: 1 m
Height: 1 m





The amount of salt puzzle: 4
Width: 1 m
Height: 1 m





The amount of salt puzzle: 4
Width: 1 m
Height: 1 m





The amount of salt puzzle: 7
Width: 2,12 m
Height: 1,45 m





The amount of salt puzzle: 7
Width: 2,12 m
Height: 1,45 m





The amount of salt puzzle: 7
Width: 2,12 m
Height: 1,45 m





The amount of salt puzzle: 29
Width: 4,95 m
Height: 2,83 m





The amount of salt puzzle: 19
Width: 3,64 m
Height: 2,12 m





The amount of salt puzzle: 26
Width: 4 m
Height: 2 m





The amount of salt puzzle: 29
Width: 4,95 m
Height: 2,12 m





The amount of salt puzzle: 48
Width: 4 m
Height: 4 m





The amount of salt puzzle: 25
Width: 2,5 m
Height: 2,5 m





The amount of salt puzzle: 25
Width: 2,5 m
Height: 2,5 m





The amount of salt puzzle: 49
Width: 3,5 m
Height: 3,5 m





The amount of salt puzzle: 100
Width: 5 m
Height: 5 m





The amount of salt puzzle: 52
Width: 4,24 m
Height: 4,24 m





The amount of salt puzzle: 52
Width: 4,24 m
Height: 4,24 m





The amount of salt puzzle: 35
Width: 3,5 m
Height: 2,5 m





The amount of salt puzzle: 121
Width: 7,78 m
Height: 6,36 m





The amount of salt puzzle: 49
Width: 3,5 m
Height: 3,5 m