CRYSTAL SALT CAVES
Salt Caves are objects of unique, almost fairy-tale appearance, built of white salt bricks. Their structure allows creating specific rooms, which whiteness and multi-colour illumination foster our clients' relaxation and music contemplation possibilities.
Microclimate of our Salt Caves is the same or even exceeds this prevailing in other facilities made of salt.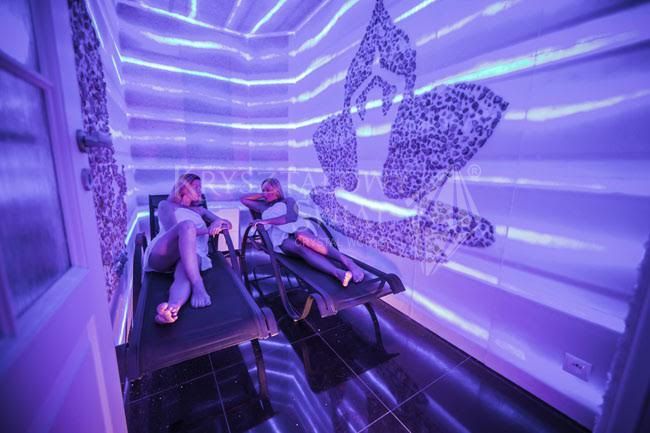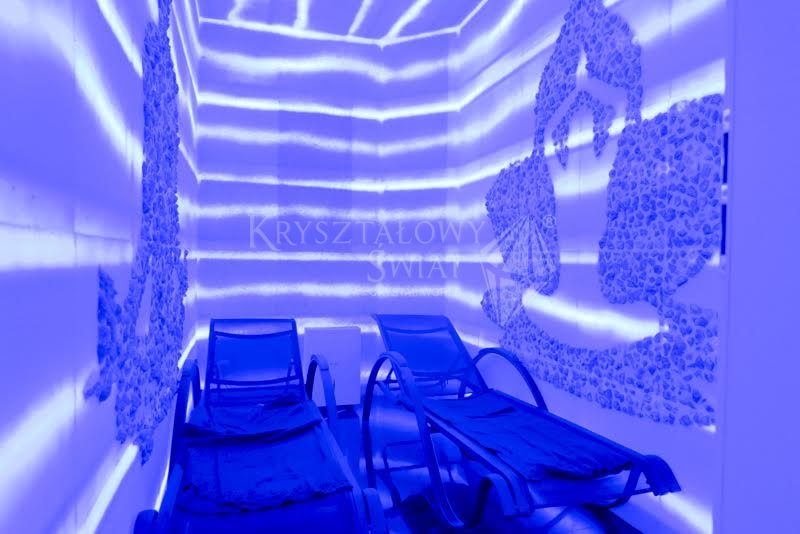 Basic features of our Salt Caves:
Walls are covered with white salt bricks up to the height of 180 cm (72 in)
Our installations require only 20 cm (8 in) of space on each side of the room
Careful selection of salt used in the construction of Salt Caves guarantee astonishing visual effects and microclimate supporting the treatment of numerous diseases
Interesting interior design including: saline cascades, saline ponds, multicolour outside illumination systems, air conditioning and airing systems, sound and monitoring systems and playgrounds for children
Possibility of constructing ceilings imitating dripstone forms characteristic of natural caves (stalactites).
Healing properties of salt
Many years experience of pulmonologists indicates that Salt Caves cures and alleviates many human ailments, giving psychological and physical comfort every single day.
Our products consist of the innumerable microelements indispensable for people's life, such as:
jodine
- wich is for proper functioning of thyroid, essential in metabolism,
calcium
- strengthens the organism's immunity, alleviates irritation and regulates the functioning of circulatory system.
magnesium
- has the positive effect of cardiac and vascular system,
potasium plus sodium
- have very beneficial effect on heart and improves skin blood supply,
iron
- is the essential component of haemoglobin, improving the blood structure,
selenium
- impedes the proces of skin ageing.
Crystaline rock salt is a natural ionizer, efficiently improving quality of air by emmision of negative ions. Negatively ionised allows to improve our phisical condition and supports the treatment of several diseases such as: asthma, things diseases, bronchitis, cardiovascular problems, after heart-attacks states, hypertension, peptic ulcers of stomach and oluodenum, gastitis, psoriasis, skin inflammation, allergies, sensitibilization, various types of neurosis, reduced resistance to stress, exhaustion.